Buy Aiersi Midi Keyboard Controller for 25 keys,37 keys and 61 keys .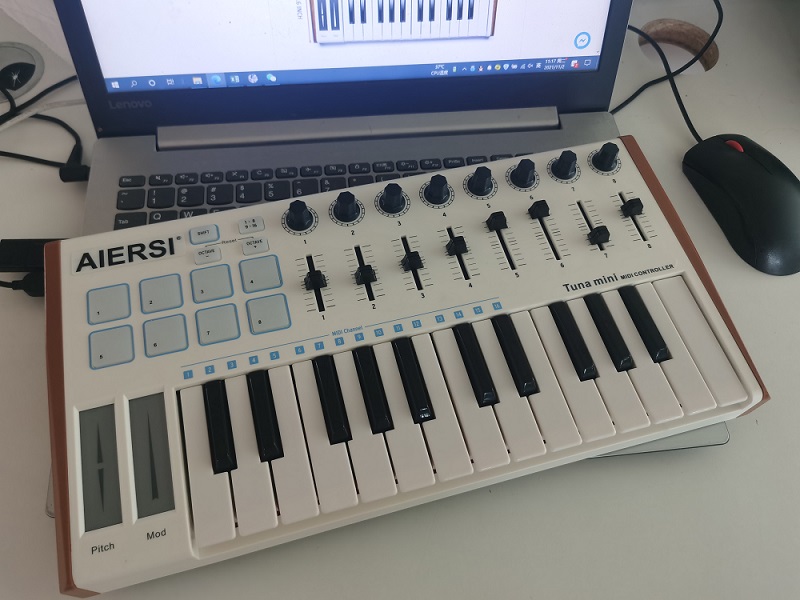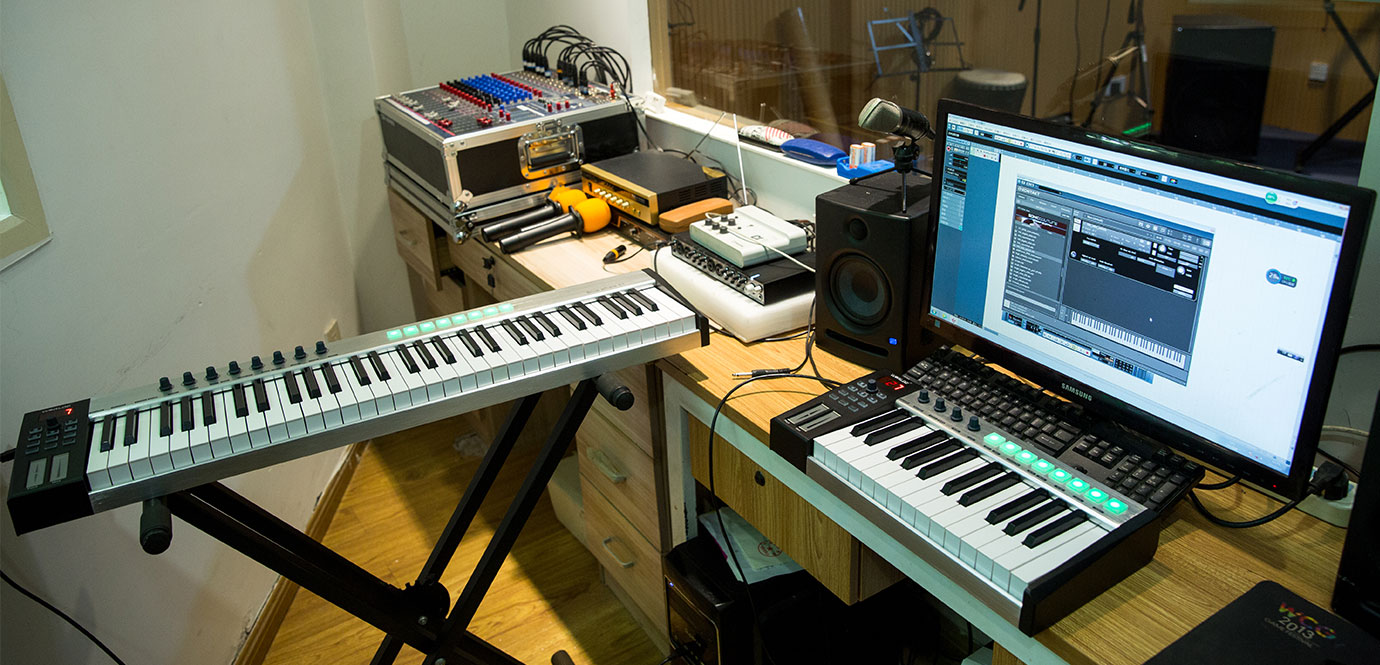 Regular Questions and Answers: 
Q:The LEDs does not light up
A:  No power  .Please make sure that the PANDAMINI is connected to your computer by the USB cable and the computer is powered on. Sometimes change another USB cable or computer is needed to make sure if the USB cable is working fine.
Q:No sound from PANDAMINI
A:  The PANDAMINI is MIDI-controller which means that it does not contain any sounds inside. Please make sure that the PANDAMINI is connected to your computer or hardware sound module.
Q:No sound from target device
PANDAMINI is not properly connected :Check your computer's USB connection to confirm that the PANDAMINI is recognized. If necessary, replug the connection and restart your computer.
PANDAMINI connected after software application has started.:If controlling an external hardware module, make sure that
it's a USB Host supporting device.
Problem is caused by use of a USB hub.Unplug the PANDAMINI from the USB hub and connect directly to your computer.
Software application not set to receive MIDI data from the PANDAMINI Ensure that the PANDAMINI or "USB" MIDI device is listed as an active MIDI source in your application. Usually, the MIDI settings can be accessed through the application's Preferences menu.
PANDAMINI's MIDI channel is not the same as application's incoming MIDI channel.Make sure that the PANDAMINI is sending MIDI information on the channel that the target device expects.
Q: Keys/Pads/Knobs/Sliders not working
A: Keys/Pads/Knobs/Sliders not set to mapping to your DAW. Make sure you have set the PANDAMINI to mapping to your DAW manually. For more mapping info please visit the not download page of WORLDE website.For encoders/sliders,recalling Bank1 is necessary as the default mode for these two is relative ,but it's absolute mode in Bank1 which is compatible with your DAW.
Q: Drivers fail to install
A: Computer's got some problem on USB port. PANDAMINI is driver free device, so basically no driver is required for this device. Please try to use the PANDAMINI on another USB port or even on another computer.
Q:PANDAMINI fails to connect to computer
A: Fail to connect to computer.Check your computer's USB connection to confirm that the PANDAMINI is recognized.
Q:RGB pads colors can't be changed
A: Software editor is not used properly.Use the software editor to change the RGB colors of the pads.
Q:CC No. of the Knobs, Sliders, Pads can't be changed
A: Software editor is not used properly.Use the software editor to change the CC No. of the Knobs,
Sliders, and pads.
Q: pitch and modulation touch strips fail to work
A: software application doesn't support to alter the pitch and modulation of the played sound.please consult your software application's documentation for instructions on the possibility of altering the pitch and modulation of the played sound