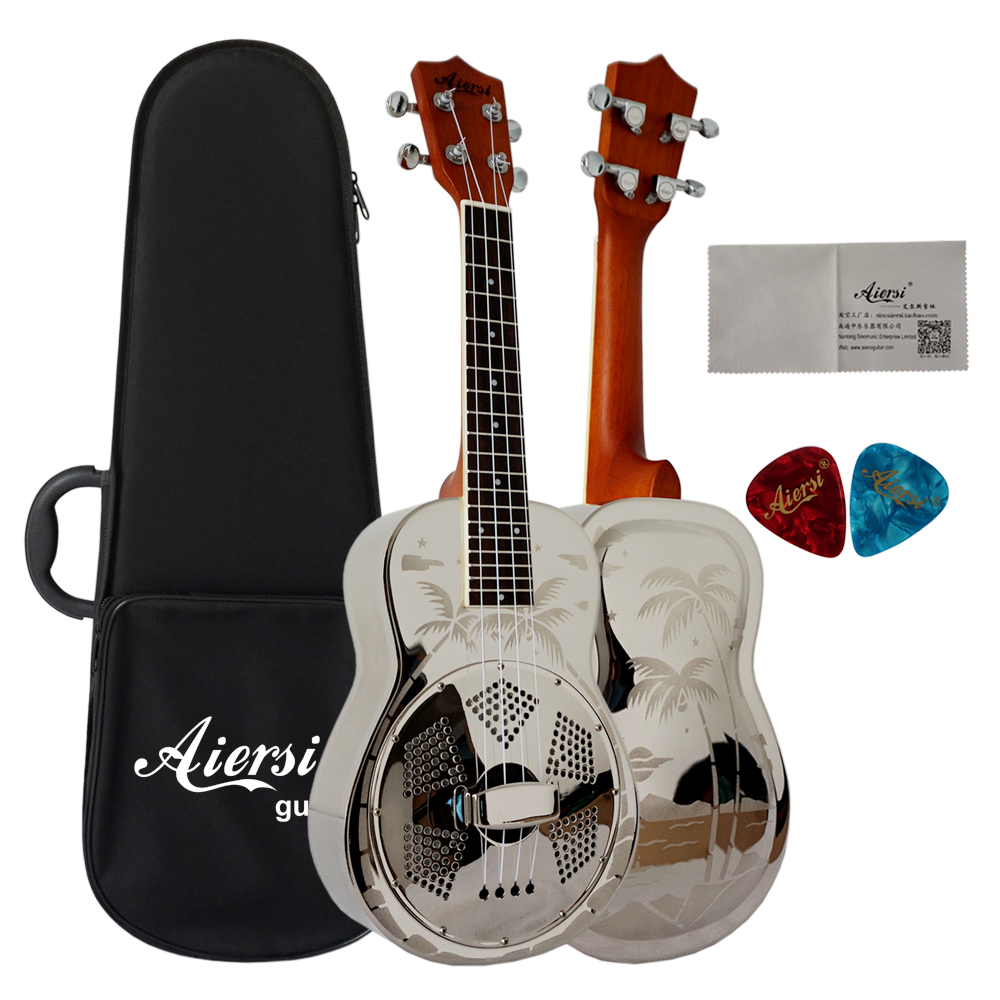 A resonator ukulele or "resophonic ukulele" is a ukulele whose sound is produced by one or more spun aluminum cones (resonators) instead of the wooden soundboard (ukulele top/face). These instruments are sometimes referred to as "Dobroukuleles," however the term "Dobro" is currently trademarked by the Gibson Guitar Corporation.
The resonator ukulele is a descendant of the resonator guitar.  A resonator ukulele is generally somewhat louder than a standard wooden ukulele, and has a different tone quality and distinctive appearance.
Aiersi brand Resonator Ukulele is best made in China . also only supplier Indeed.including bell brass body and wooden body . 24 Inch Concert Size .With Aquila string . Including Padding Ukulele Bag.